Enter a place like an oasis in the city center of Istanbul. Suddenly, the noise of the car stops. At the wooden table between the trees, it's good to see young people chatting with each other, not on the phone. I haven't touched on the gentle buzz of countless trees yet. This is the Istanbul Tennis Academy (ISTA) in Istanbule and the Padel Istanbul Sports Club Association. The reason we came here … yes, there is a sport called Padel. There are enthusiasts of this sport who apply to play for this club and become coaches. Head to the center of Padel Istanbul Sports Club to learn Padel Sports. Chat with club directors Şöhret Pakiş and Abdullah Bozkurt in a bird's bark.
-What is this Padel Sport, other courts? How is it different from sports?
―――― Abdullah Bozkult: It's a racket sport. The main difference between Padel and other racket sports is that the play court is covered with glass. This is because the game continues uninterrupted and the excitement is not disturbed. So padel your own magic. I feel more when I play. The biggest advantage is that you can learn basic techniques easily and quickly. Long rallies take place, shots are thrown out the window, and the ball rarely goes out of bounds. This allows you to always participate in the game.
-This little-known Padel Sport So what about history?
―――― Fame Pakish: Padel is new in our country, but has been played around the world for half a century. Discovered in Mexico in 1969 by businessman Enrique Corquera. Enrique designed his first padel court in his own home. He starts playing with the people around him. When one of his best friends, Prince Alfonso of Spain, visits him, he is very fascinated by sports. Initially, Padel appealed to the elite, and in 1975 with the growth of sports in Argentina, Padel began to spread further.
-How is your interest in Turkey?
―――― SP.: The Padel Istanbul Sports Club Association was founded in 2019. We are Turkey's first sports club association in the field of Padel. We have represented Turkey for two years at the International Padel Federation (FIP), the international governing body of the Padel branch, which hosts 65 countries and was established in 1991. As Turkey's first and only international representative in Padel, we attended the General Assembly of the International Padel Federation in Rome last April with the most participation. Last year, we became a club supported by the development and dissemination of Padel Sports within the scope of the newly developed Sports Chapter project of the Ministry of Youth and Sports. Apart from our ministry, we have a team of scholars, athletes, coaches and senior managers who love and believe in this sport, Marmara University Faculty of Sport Sciences, International Padel Federation, TUBED ( Educational Association) with strong support such as Turkish Physical Education).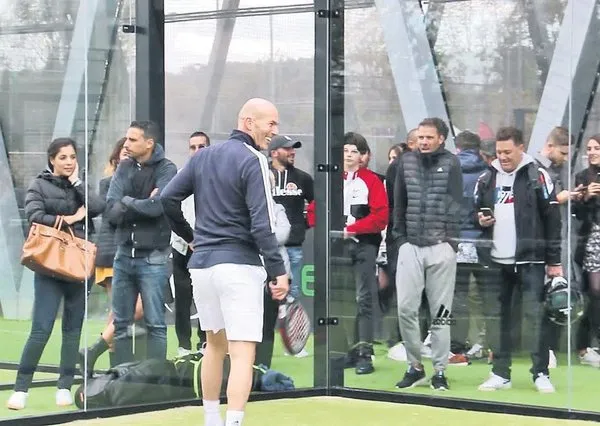 ――What is your goal?
―――― EU: Our dream is to introduce Padel to our country, spread it and become a country with global players and teams on the world stage. We have a young population that adapts quickly to innovation. We believe that we have the potential. While building these courts for this sport, we wanted to put it in a place that people could easily access. This green area is easily accessible by bus and subway. In September, Turkey's first Padel Trainer Training Program will be held for three days with the International Padel Federation. Participants participating in the program will obtain a Level 1 Trainer Certificate.
Padel 2028 Olympic in the middle
-Fame Pakish: Recently, another Global Global Padel Tournament called Premier Padel was held in Doha, the capital of Qatar, with record participation. Padel; It participates in an organization organized by the European Olympic Committee of the European Games to be held in Poland in 2023. The Padel Olympics have not yet been held, but this organization is organized by the European Olympic Committees. This is a milestone. Hope for the 2028 Las Vegas Olympics … Padel is one of the fastest growing sports today. For this reason, becoming an Olympic sport at the 2028 Olympics is a hope of that journey. In another development, the well-known US sports broadcaster ESPN purchased the rights to broadcast the Padel Tournament under a contract covering 50 countries by the end of 2025. This is important in terms of reaching a larger audience for the sport.
Improvement.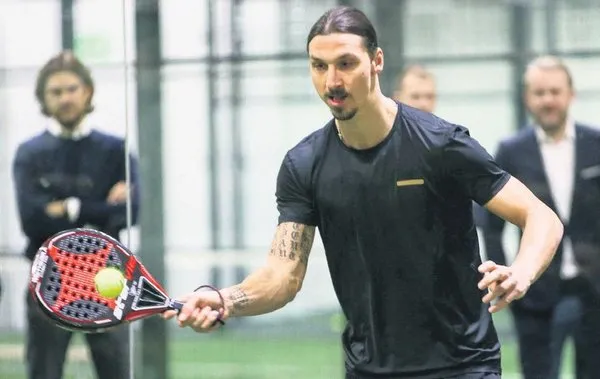 The game doesn't stop on the glass wall

The size of the padel field is 20×10 meters. It is always played between couples.

The Padel Court is surrounded by a 4-meter glass wall.

Padel's equipment consists of balls and rackets.

There is a hole in the surface of the padel racket. It's short and light, so it's easy to operate.

The match consists of 3 sets, each set consisting of 6 games.

The ball may bounce off Padel's glass wall, allowing for longer and more exciting rallies and extraordinary kicks.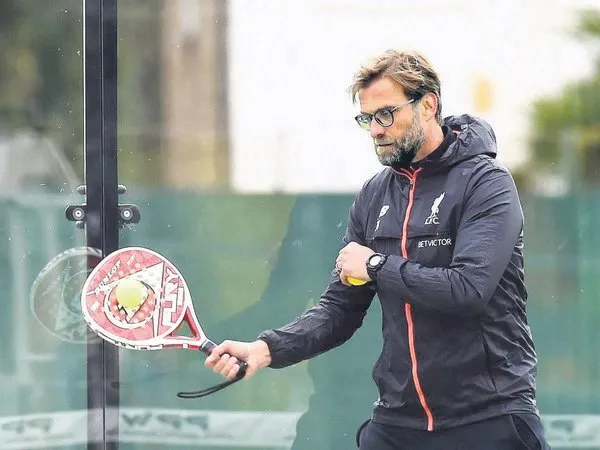 High attention and team spirit are important
Padel sports have begun to be popular in the football world, especially in Europe, in recent years. When asked about this, Abdullah Bozkult said on this subject: It's a team sport. Padel has a high degree of unity and provides visuals to players and field spectators. It's very fun. "
"Anyone can padel. Men, women, young people, children, adults. When acting as a performance sport, it's an athletic, fast and exciting sport. In terms of popularity, famous names, especially athletes. .. Liverpool coach Klopp is one of the padel enthusiasts. After meeting Padel at the Tenerife'Turkish camp, a padel court was set up on the Liverpool training ground. Similarly, Zlatan Ibrahimovic and Ginedinzidan. I'm one of the padel players. I chose padel because I need to pay the utmost attention in a limited area. The ball doesn't go out so I have to follow it all the time. I'm on a team, so I have to keep an eye on my friends. "
..