class = "medianet-inline-adv">
Levent Elish, who made Manisaspor appear twice in the Super League in 2005 and 2009, belonged to Manisa FK in the 2015-2016 season, and recently coached Izmirspor in the Regional Amateur League.
Levent Devrim, who moved Manisa FK from the 3rd league to the 2nd league as a coach in 2018, was also the sporting director of the club.
At the signing ceremony, President Mevrut Actan said, "We want to reflect the attribution, love, enthusiasm and trust we feel throughout Manisa. Good luck to both teachers. This is both hometowns. . Welcome their home. "
President Actan said he was happy to work with two valuable soccer players who were successful under the roof of the Manisa FK. Manisa FK points out that he will continue to move forward with confidence and stability, and Mevrut Actan said, "We have had a tough season. I think we are doing good. And we are doing it. Who is it? We understand the points our club has reached, but there is a lot to do. Patience and continuity are our greatest weapons. New generation We have the opportunity to work with teachers. But while doing these, I think we lost something and gained something. We changed the dynamics of the club and switched to another model. Affiliation, love, enthusiasm, I felt flawed in issues such as trust and communication. I need someone who knows Manisa, someone who knows the club, someone who knows us, "he said.
"We want to ensure stability in the field of coaching. In this sense, our new coach Levent Eriş is a valuable person we always know and share with us. Levent Devrim, the new football director of the club, is a valuable person with significant success under the roof of this club. Humans. We are the attribution we feel to Manisa, our management, and all of our staff. We want to reflect our love, enthusiasm and trust. We are thrilled with that enthusiasm and inside and outside the field. We love this job and want to work with loved ones. "We need someone to rest. As a Manisa football club, we want to build trust. Of course there are mistakes, but with good intentions we will succeed. Good luck to both teachers. Here they are. The house. They are welcomed by their house. "
ANLI: Both names are important to MANISAFK
Expressing joy in working under two important names in the Manisa Football Club, Vice President Engin Henri said, "We live one of the most important days in the club's history. Manisa Football It can be said that the club has returned to the factory setting. On the other hand, when we set foot in the professional league as Manisa Metropolitan Belady Espor, we are in a state of fluidity. Our coach, Levent Elish. Responsible for our team without worrying about his career. Levent Devrim, who took over the flag from our coach Levent Eriş and became the club champion in the third league, did an important job in the second league. And made the fiction of today's Manisa Football Club. Both names are important names for the Manisa Football Club .. I am very pleased that two invaluable footballers have gathered under this roof. They will work together. This is very important for advancing the Manisa Football Club. Difficult times. I sincerely hope that Dr. deLeventE will succeed. "
class = "medianet-inline-adv">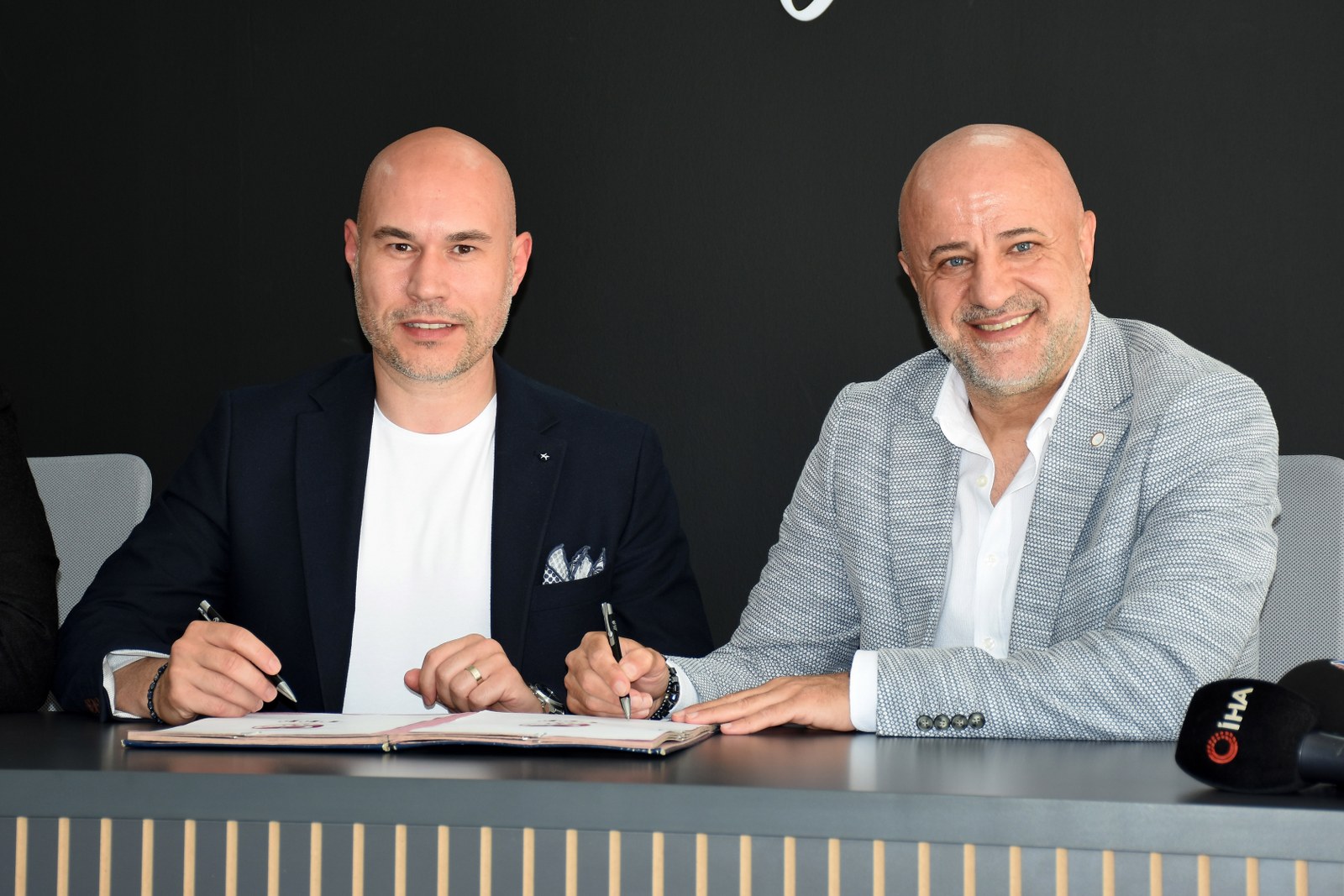 Revolution: I'm happy to be here
"First of all, I'm very happy to be here. I'm at home. I took a break for two years," said football director Levent Devrim, who was happy and excited to be under the roof of the Manisa football club. I'll do my best. I have a lot to do. For me, football is a trophy for me. He has a debt. Last year I got sick and had to leave the club where I was working. Became the champion of the club's second league. He was the leader when I left. I want to take the trophy debt that football owes me to me at this club. I'm Manisa football I am very happy to be part of the club's family.
ER0054Ş: Different energies are produced
Emphasizing that the city of Manisa is a special place for him, Director Levent Elish said: A fateful match to return to Manisa, where we had very good days and won many championships. "I'm excited to be in a club with a seven-year professional club history, but it's been a huge success in the last seven years. The point that the Manisa Football Club has reached today is a very important success. I think it produces very different synergies. We have come to show our experience and knowledge. Manisa is for me. "It's a very special place. I am very honored to be in this position. We will do our best to bring the club to the best location. Our goal is the Super League. It will be done today or tomorrow. We all believe that we will do great things under the roof of this club. .. I said.
..