A 16-year-old high school student living in the village of Güneş in the village of Çalışkanlar in Eyyübiye, in the heart of Sanliurfa. Muharam AksanHe left home to bring home the dog he saw on the village land on March 24, and never came back …
Village head Mehmet Nedim DemirHas been reached.
According to the chief, Muharem Aksan goes to the village meadows and takes the dogs he finds home home. The distance from the village meadows to the place where the body of a 16-year-old boy was found is 2 kilometers.
Muftal Mehmet Nedim Demir explains:
"The place where Muharram's body was found is in the shooting ground. The governor's office is not telling the truth. It is a land of 2400 decals. His father called his son twice with his mobile phone. He told me he didn't answer, his phone was busy on the third call and turned off on the last call. One of our relatives took a shortcut to his sister. I saw Muharram around 5 pm. He left in a hurry. 400 meters between where his relatives saw Muharram and where his funeral took place. It can't be helped. I saw Muharram's funeral until he came. He didn't have a hand. His face looked like it was burnt. "
Caliskanlar Village is a Kurdish village … The village land has been used as a shooting range since 2019.
Muftal Mehmet Nedim Demir explains:
"My father and uncle came here in 1974. The place used as a shooting range was a village meadow. I applied to the governor, the municipality, and the district governor's office many times. This is a livelihood from animals. It's a village that stands up. Livestock. We shouldn't use our meadows as a shooting range. But I didn't get any reaction. There's a warning in the shooting range area. Signs, even The area is not surrounded by wires … "
When I asked the chief … How often did you practice shooting and how many people came, did you let the villagers know in advance?
Mukhtar Mehmet Nedim Demir says
"It seems that this area has been used since 2005. It's also a lie. It's been used since 2019. Maybe a couple of times in three years, I was called for target practice. There was an iron plate in between. I was aiming for it, but in general, rocks. "
The Governor's Office claims that Muharram Aksan's body was found 300 meters away from the target practice area. If so, were weapons and ammunition used outside the area used for shooting?
Today, the DEVA party delegation is also going to the village. They try to talk to their family. But the person I spoke to said he was afraid, with the information that his family wouldn't want to talk too much.
Preliminary forensic reports did not reveal whether Muharram Aksan had wounds on his body, but it was not clear whether they were bullet holes or explosion wounds. For this reason, the funeral was sent to the Istanbul Specialist Department.
The death of Muharram Aksan was also brought to parliament. From the DEVA party Mustafa Jenelogle Minister of Interior Suleiman SoilHe submitted a written question for his answer.
In the Yeneroul movement "According to information received from witnesses, Governor Sanliurfa's statement stated that there was a shooting exercise until 18.00 and a sound was heard, but the exercise ended at 15.08. He turned his attention to the contradictions between them.
According to the latest report from the Diyarbakır Bar Association Child Rights Center, 45 children died between 2011 and 2021 due to infringement caused by "waste of mines, conflicts and wars".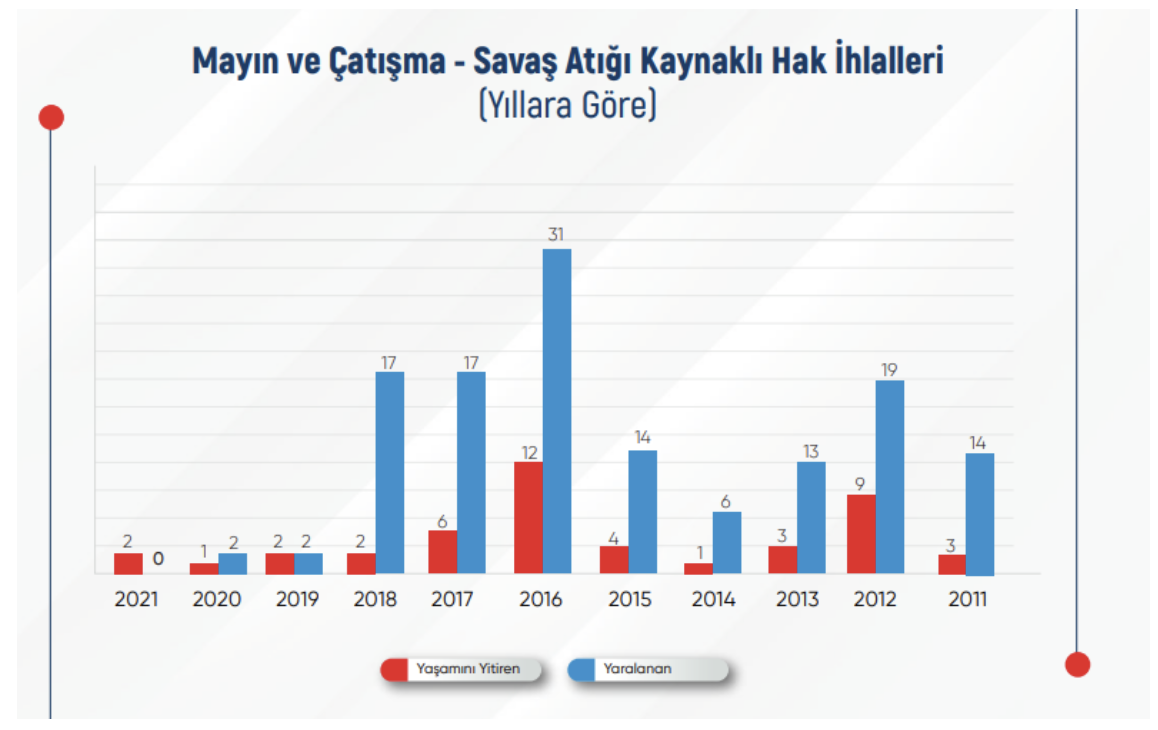 The death of Axan, a 16-year-old boy, showed that shooting and training grounds could also be life-threatening.
Will the file be closed, will Axan remain dead, or will an effective investigation be done? Becoming a follower is also an obligation of journalism.