Brothers Erman Eltemur and Eda Eltemur, who live in the Değirmendere district of Kocaeli, have broken new ground in Turkish sports history with their own weighted gold medal at the recent European Karate Championships at the Gaziantepshahin Bay Sports Hall. In the daytime session of the match, national athlete Eda El Temur defeated Slovak Miloslavakopnova in the women's Kumate 68 kg final and Elman El Temur defeated England's Brandon Brian Wilkins in the men's Kumate 75 kg final to win the gold medal. The older brother who made history with karate, whom he met because his father was a karate trainer, said his next goal was to become a world champion.
"We opened our eyes at Kelete."
29-year-old Elman Eltemur, who was born in Istanbul and won a 75kg gold medal, said he started karate thanks to his father, a trainer, and said, "I have no choice but to start karate." In the living room. He had to move to Kokaeri with the appointment of his father. After a while he decided to stay here. "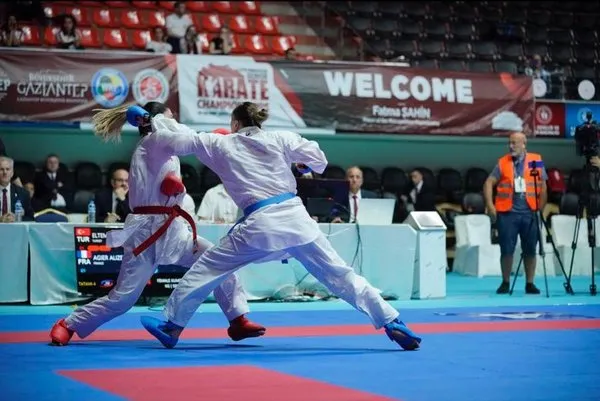 "I didn't keep the discipline of the national team."
He said there are many European Championships, "I really disciplined myself in the national team. I can say that my life was almost devoted to karate. I joined the national team in 2007 and actually participated. It went through a long process for the national team. We started the European Championship. "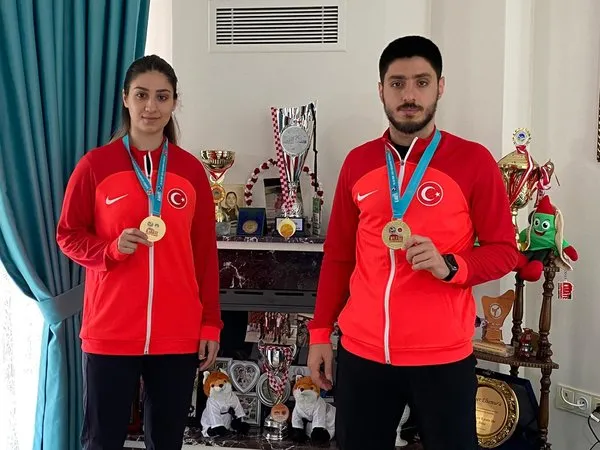 "Sports education never goes back"
Elman Ertemur, who has succeeded in both sports and education, said, "I didn't interrupt my education in these processes. The score was very high anyway. Going to school only when there is a national team camp. I couldn't, but I was able to do my best to recover. It wasn't too difficult to catch up with the hardships. I don't think education will be interrupted after doing something in the city. I graduated from the Faculty of Physical Education and Sports at Sakariya University, and now I am teaching at Barbaros Hirettin Anatolia High School for 7 years. "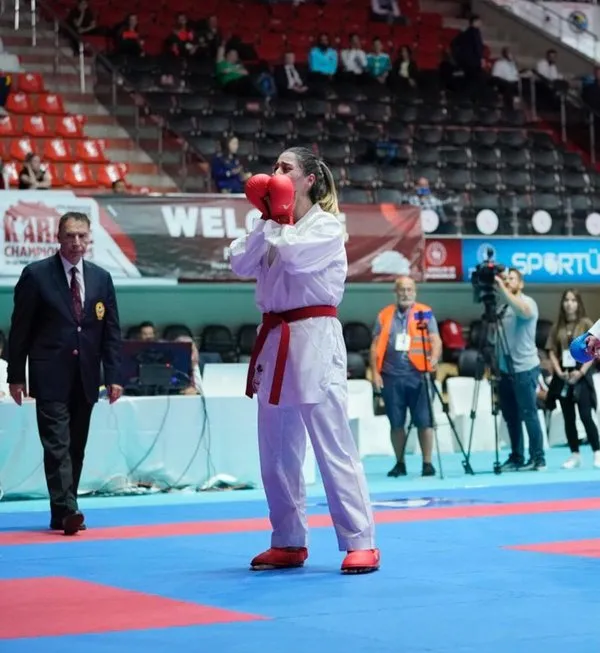 "It was very important to have a training partner."
Elman Eltemur, the youngest of four siblings, explained that his younger brother Eda also supported him in this process: "We had a positive influence on each other in our sporting life, of course, even if it was. Even so, having a partner was very important. "Eda and I are elite athletes so we can train together. This is both motivation and progress. People change cities to find a partner to train. I had to, "he said.
"I'm very proud to be the first person."
Elman Ertemur said his pride was legitimate pride: "The gold medal I won at 75 kg was the first person to do this in Turkish karate history. I am very proud of this, of course. Very valuable to me. The pride and happiness of my family's face to make sure my efforts are rewarded. This was the first medal awarded to Turkey in this field. This is It's a source of pride, "he said.
"When I see my bird, I understand the seriousness of my work."
Eda Ertemur, six years younger than Elman Eltemur and his younger brother's eldest son, won the gold medal in the 68kg class final. "I started playing karate sports in 2006 when I was seven. I wasn't really in control because I was playing games at the time." It looked fun. When I met my brother, I was serious about my work. My brother was winning medals. I was always training with him, saying, "Why should I not be on the national team and shouldn't win?" I did.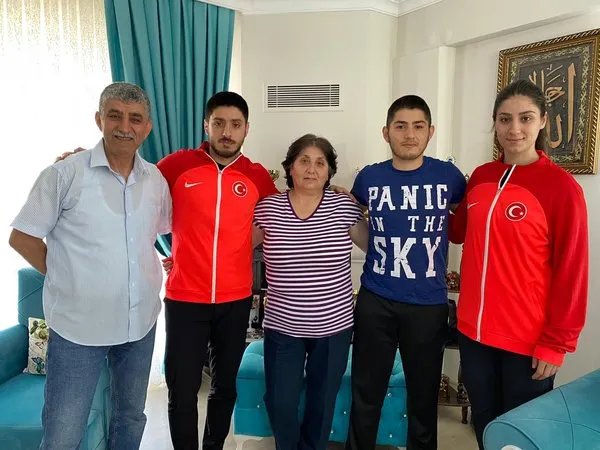 "Girls are just beginning to participate in this sport."
Eda Eltemur, who always had to train with boys, said, "In my time, girls weren't very involved in karate sports. I was lucky because of my dad. Girls are still starting to exist. Just in this sport. This is slow. "It's bad because it happened, but it's good because it's got a lot of interest. That's why I always had to work with a man. In fact, It was in my favor. "
"I live and live my pride"
Eda Eltemur said, "In karate, as in all other cases, goals and discipline are very important. When you focus on your goals, the rest are really important. Seeing this, as a brother in the same family I became the first athlete to win a gold medal, and my sister. I was very happy to win my first championship in 2009. After that time, no one could convince me to another field. Instead, I did this and said that I would live this pride more alive, "he said.
"Brother Brother We raise the bar"
Eda Eltemur said her biggest advantage is training with her brother Erman Eltemur. I'm already in 3rd place. We aim for the World Championship in the next few years, 2023. If that happens, we aim to raise the level as follows: I will be an Olympic champion with my brothers and sisters. "
"I have never received a gold medal from the same family."
"I and my wife, Turcan, are too proud to explain it. I think the success of my children is my own success," said Shener Ertemur, coach and father of the Elman and Eda brothers. This allows me to accomplish much more. When I entered the hall, I set aside my father-son relationship and focused on my goals. "Previously I focused on this and it worked. I knew he was coming here because we all worked so hard. No two gold medalists from the same family have ever won here in Turkish sports history. And left 45 countries. "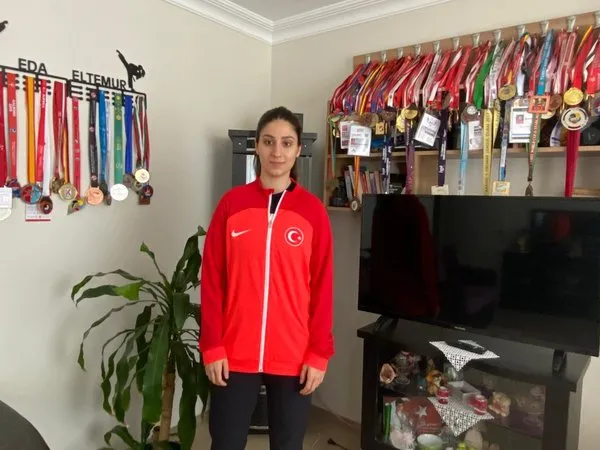 ..